Fall Protection Safety Systems
Safehigher Safety Systems Ltd are fall protection specialists, who were founded in 2007 to provide Proprietary and Bespoke safe fall protection systems and fall arrest solutions for Working at Height. Since 2007 we have established ourselves as a reputable and competent 'work at height' company with a client retention record second to none.
We are enthusiastic about what we do and are always pleased to hear from new and existing clients alike. We are happy to take your call or answer your email promptly and offer whatever advice we feel is appropriate and most suitable for your needs entirely without obligation. If you require a site visit and/or meeting, a survey, detailed quotation or Safety Inspection/Re-Certification we will always endeavour to meet your requirements in the safest way, in the shortest time frame when required, and within your budget when this is possible.
Graeme Haggarty – Managing Director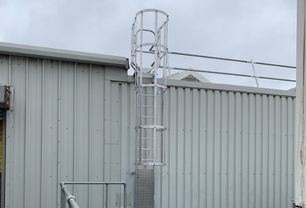 Provide passive protection
and fall protection
More info
>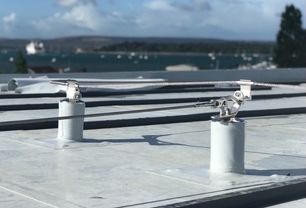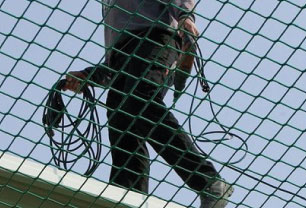 Fall arrest safety, brick guard
rails & overhead nets
More info
>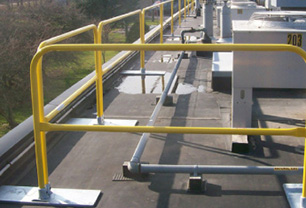 Permanent edge protection
for maintenance areas
More info
>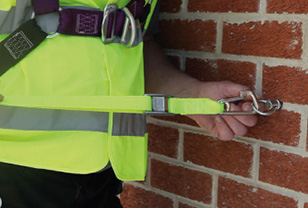 Class A1 safety anchors
for external areas
More info
>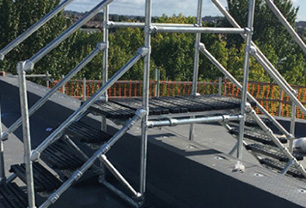 Bespoke Step Overs for
obstacles and level changes
More info
>
"Your guys did a great job of relocating the 6-meter-high roof ladder. Not only was the access very limiting but the weather on the day could not have been any worse for them, the rain was very heavy, and it was a cold day. They carried out their work to a very high standard, and we would be very happy to recommend your firm to anyone."
Gary Lewendon
Thermo Fisher Scientific
"From design through to installation Safehigher have always offered an exceptional service."
Scott Ashton
ICS Ltd
"I have found Graeme to be extremely knowledgeable, polite, and easy to deal with and the Safehigher installation crew are courteous, punctual, and always adhere to health and safety on site. More importantly, Graeme will always discuss the project requirements ensuring the most suitable and cost-effective solution is found. Running a large commercial and industrial roofing company, we need our supply chain to be efficient and prompt of which I have found this in Safehigher.
They are a pleasure to deal with and certainly take the stress out of their chosen field of expertise. Thank you and keep up the good work."
Brian McMaster (MIoR)
All Seasons Roofing Group Ltd